Intrepid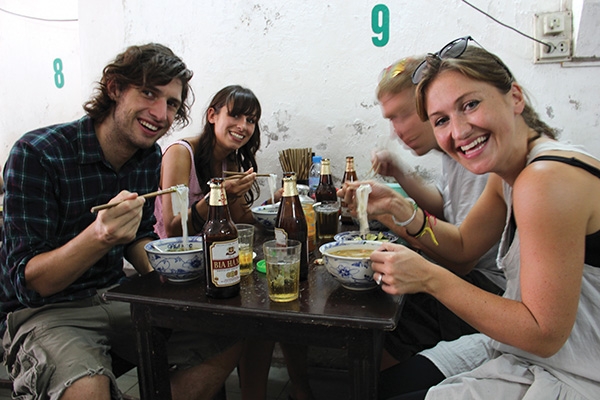 Intrepid Group has been taking travellers off the beaten track for 28 years. We offer more than 1,000 tours on every continent, with a holiday to suit every age, budget and appetite for adventure. Our brands include Intrepid Travel, Geckos Adventures, Peregrine, The Family Adventure Company and Urban Adventures.
Our style of travel
Whether clients want to go trekking in Nepal or do a street-food tour of Mexico, we can help. Our trips range from cultural tours to food, cycling, active and wildlife-themed holidays. Travelling in small groups of up to 16 people, all our trips are led by local tour guides and focus on authentic and sustainable experiences. Our great itineraries take travellers under the skin of a destination. Travelling in a small group means you'll stay under the radar, and travel, eat and sleep the local way. Our travellers won't simply tick off the sights, but meet local people and come home with some fascinating stories to tell. Our fantastic local leaders will take your clients out of the guidebooks and into a world they're waiting to discover.
The Intrepid Foundation
Responsible travel is a founding principle of the business and all of our Intrepid-operated trips are carbon offset. The Intrepid Foundation is a not-for-profit that supports non-government organisations around the world. We base our work on the UN's Sustainable Development Goals in the areas of People, Peace, Prosperity, Partnership and Planet. The Foundation has donated more than $5 million to local non-profits in our destinations. All administration costs are covered by the Intrepid Group so that 100% of your money goes to the project(s) you choose. All donations arematched dollar for dollar up to $400,000 AUD each financial year.
Intrepid Loves Agents
Agents are core to the success of Intrepid Group. Last year we launched an online portal, Intrepid Loves Agents, a hub for agents to find everything they need to sell adventure travel. Log in to find training videos, monthly prizes, incentives, competitions and downloadable marketing resources. This year, we are hosting a record six fam trips to destinations including Costa Rica, Cambodia, India, Morocco and Cuba.
Register at intrepidlovesagents.com Call 0808 274 5111