Back-Roads Touring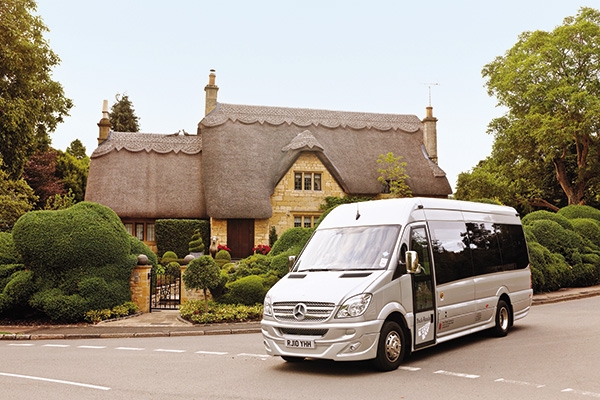 Small Group Escorted Tours Europe & UK
At Back-Roads Touring, we've spent over 26 years crafting small group holidays that delve a little bit deeper. One that doesn't simply drop by top sights and major cities – but invites you to see a destination through the eyes of the people who know it best: the locals who call it home. Where journeys are made for absorbing never-to-be-forgotten views, not darting from A to B. And each day ends in a cherry-picked boutique retreat loaded with local charm.
At Back-Roads Touring, we've spent over 25 years creating these kinds of small group tours so we know that the best kind of adventure is one that introduces you to immersive experiences and sights that last a lifetime – then gives you the time and space to explore.
The Back-Roads Difference
Small groups of up to 18
Luxury mini-coach transportation
Scenic back roads, avoiding motorways
Leisurely paced itineraries
Culinary discoveries
Authentic local experiences
Boutique Accommodation
Our Tour Leaders
Our award winning tour leaders are committed to delivering the 'Back-Roads Difference': whether that be dining with the group, offering the flexibility to change the itinerary, giving personal recommendations for lunch or bringing each destination vividly to life with their insight and knowledge. Our tour leaders are dedicated to delivering a truly authentic, personable experience.
Single Travellers
We pride ourselves on being a single traveller friendly company - in fact over 20% of all of our passengers are single travellers. This means that on each tour you're likely to have a mix of single travellers and couples and perhaps some people who are traveling with a friend or relative. On a Back-Roads tour you can be confident to travel around Europe with a group of like-minded people who share a passion for cultural travel.
Tailor Made Tours
Our private tailor made service offers bespoke tours around Europe & the UK. Perfect for groups of friends or a family, Tailor-Made Tours can design and deliver a tour to your individuals requirements, from start to finish.
Whether they have a specific itinerary in mind or just a few ideas about where they want to go to, we'll work with you to plan your customers holiday of a lifetime. Whilst some of our customers want to base their tailor made experience on one of our standard tours, with a few additions or alterations, others wish to do something completely different.
How to book
Our customer service team are now open 24 hours a day - 7 days a week
Please call on +44 (0)208 987 0990 to hold an option or make a booking.
If you haven't already, please sign up to our trade e-newsletter by clicking here
Online Training
Currently we do not have a training program but hold short educational webinars.
Please email me at L.Kerr@backroadstouring.com if you'd like to be invited when these are being held.

Brochures
Please order Back-Roads Touring brochures by clicking here